Meet Sweetwater Youth Ranch. Want to find out who we are and what we do? Take a few minutes to watch this video.Want to Help Out? Click the donate button below.
Trust, Respect, Responsibility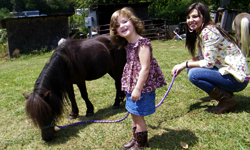 We are a 501(c)3
Our Mission
While providing a safe home for rescue horses, our mission is to connect children with horses for a mutual relationship that forges trust, respect, and responsibility in a Christ centered environment.
Donate Now
Wish List for Tractor Supply:
Electro-braid Fencing
T Post
Field Fencing
Split Rails
2 4 D weed Killer
Lime
Fertilizer
10 Ft. galvanized fence panels and gate
Trace Mineral Block
Mane and Tail Combs
Hoof Picks