Meet Sweetwater Youth Ranch. Want to find out who we are and what we do? Take a few minutes to watch this video.Want to Help Out? Click the donate button below.
Trust, Respect, Responsibility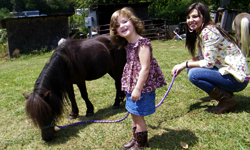 We are a 501(c)3
Our Mission
While providing a safe home for rescue horses, our mission is to connect children with horses for a mutual relationship that forges trust, respect, and responsibility in a Christ centered environment.
Donate Now
100% of your donations go straight into the Ranch. We have daily needs with animal health and maintenance as well as goals for development. Whether it be a onetime donation or monthly sponsorship, no matter how great or small..it is all appreciated and to the best of our ability we will be good stewards of every dime.
We have a list of items needed for the Ranch on the About page.